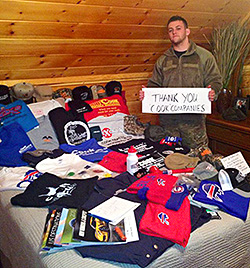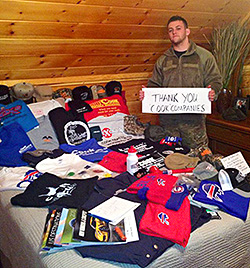 Proud army mom Terri Cook of Byrdstown, Tennessee wanted her son, Army Specialist Matthew Cook, to have a great Christmas. Matthew hasn't been home for Christmas in 2 years and spent the previous Christmas in Afghanistan.
She asked some businesses around the United States who share the "COOK" name if they would be willing to donate something to him! Wow, look at the results. Trusty-Cook: American Made – American Proud.
Thank you for all you do for this country, Matthew!